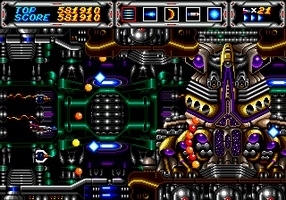 2012 starts with some Thunder Force III !
Jan. 8, 2012
It's a late Happy New Year gift, but I was waiting for the results of the Dwelling of Duels competition to come out, yet again ! I cannot reveal my song here before, otherwise it would be disqualified.
Anyway, the first song that I'm releasing this year is called "Return To The Void" and covers the 7th stage music from Thunder Force III on Sega Genesis, as well as the final boss theme from the same game.
I wish you all a great year and always a lot of great music of course !