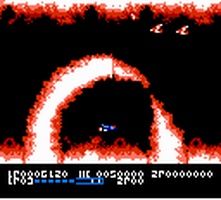 Lifeforce, Desperate Chase
June 1, 2008
This is not a game I used to play during the old times. But I sure fell in love with its music. Lifeforce really deserves the legend that people have created around it.
So today the release is a tribute to one of the most epic themes in the Lifeforce soundtrack, "Planet Ratis". It's called "Desperate Chase" (NL version).
This month it's Eiswuxe that I'm thanking for his kind donation.