CarboHydroM
Guitar-driven arrangements of video game music
Greetings !
Like a lot of my fellow gamers, I've been marked forever by the soundtracks of the games I played. I'm a musician at heart and I can play the guitar, so I rearrange video game music to make it sound as if a rock band was performing it. It's my own way of thanking all the talented composers that originally created it.
You can read more about CarboHydroM's story here.
Latest releases
Video game music rearrangements
CHM on the web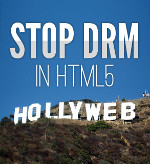 Lifeforce, Desperate Chase
June 1, 2008
This is not a game I used to play during the old times. But I sure fell in love with its music. Lifeforce really deserves the legend that people have created around it.
So today the release is a tribute to one of the most epic themes in the Lifeforce soundtrack, "Planet Ratis". It's called "Desperate Chase" (NL version).
This month it's Eiswuxe that I'm thanking for his kind donation.