CarboHydroM
Guitar-driven arrangements of video game music
Greetings !
Like a lot of my fellow gamers, I've been marked forever by the soundtracks of the games I played. I'm a musician at heart and I can play the guitar, so I rearrange video game music to make it sound as if a rock band was performing it. It's my own way of thanking all the talented composers that originally created it.
You can read more about CarboHydroM's story here.
Latest releases
Video game music rearrangements
CHM on the web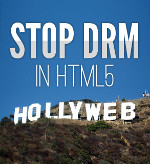 Rock'n Twinbee, level 4 covered
June 3, 2007
Today I'm taking one more step toward finishing what I have started with the covering of the Pop'n Twinbee soundtrack. A new track is available for download, and this time it's about the 4th level theme in the game : "Flying Fortress". The name comes from the fact that you had to take down ennemies on a huge armed plane in the sky. A NL version is also available as usual now. Have a nice listen !
This means that I'm nearer the completion of the album, as I only intended in the beginning to remix three more tracks : the 6th level, credits and continue ones.