CarboHydroM
Guitar-driven arrangements of video game music
Greetings !
Like a lot of my fellow gamers, I've been marked forever by the soundtracks of the games I played. I'm a musician at heart and I can play the guitar, so I rearrange video game music to make it sound as if a rock band was performing it. It's my own way of thanking all the talented composers that originally created it.
You can read more about CarboHydroM's story here.
Latest releases
Video game music rearrangements
CHM on the web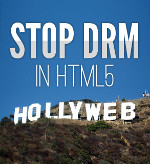 New tabs !
Sept. 10, 2012
Is it for real ? Yup, it's never too late : I released a few minutes ago some tabs for "If I Had Wheels". Who on Earth uses his holidays to work on transcribing his own songs years after ? Me. Go get a life CHM ! Dear fellow guitarists, this song is really easy to learn, and really fun to play !
Until I can get some time to work on my next arrangement, I'll write the tabs for at least the most wanted songs, whenever I get the chance. Stay tuned !