CarboHydroM
Guitar-driven arrangements of video game music
Greetings !
Like a lot of my fellow gamers, I've been marked forever by the soundtracks of the games I played. I'm a musician at heart and I can play the guitar, so I rearrange video game music to make it sound as if a rock band was performing it. It's my own way of thanking all the talented composers that originally created it.
You can read more about CarboHydroM's story here.
Latest releases
Video game music rearrangements
CHM on the web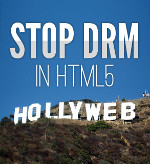 Rock'n Twinbee, last song finished
Aug. 29, 2008
The last title of the album is called "Move On" (NL version). It's a cover of the ending theme from the game. Surprisingly, although I'm usually very attracted by credits themes and their happy feeling, this one never got me really interested, mostly because I didn't have any idea of how to cover it. In the end I'm much more satisfied with the result than I expected to.
Thanks a bunch to Jay and Akibaru for donating during these few months.