CarboHydroM
Guitar-driven arrangements of video game music
Greetings !
Like a lot of my fellow gamers, I've been marked forever by the soundtracks of the games I played. I'm a musician at heart and I can play the guitar, so I rearrange video game music to make it sound as if a rock band was performing it. It's my own way of thanking all the talented composers that originally created it.
You can read more about CarboHydroM's story here.
Latest releases
Video game music rearrangements
CHM on the web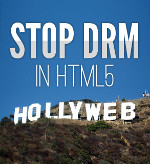 MP3
June 17, 2007
Lately I've received a couple emails from people who happen to use MP3 players that don't support the Ogg Vorbis format, used here for most if not all of the audio files. Ogg Vorbis aware players do exist, but only freaks like me have them ! So I made my mind and uploaded tagged MP3 versions of all of the songs that came after the VG Rocks album. These were made using constant bitrate, hence the size of some of them (Unsealed 27MB ouch !).
Now you can choose between both formats, I won't force you anymore to use Ogg Vorbis or do your own OGG to MP3 lossy conversion !