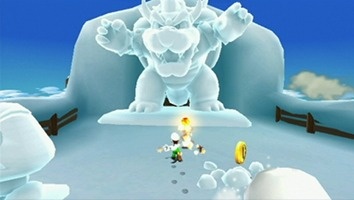 An epic new song is available !
Jan. 19, 2011
Hello everybody ! It's a bit later than when I intended to, as in the very beginning, it was supposed to be released for Christmas 2010, but I ended up entering the Dwelling of Duels again, and you're not allowed releasing your entry before the results. Anyway, today I'm finally posting my take on my favorite battle theme ever, the final Bowser battle one in Super Mario Galaxy 2 on Wii. Perhaps one of the most epic piece of music that I've heard in a long time. It's pretty rare that I get the urge of covering something that bad, and it happened here.
So here comes "Nemesis" (NL version). Feel free to have a listen, it's not too long but it's pretty intense.
Ok this is a good way to start off in 2011. I'm not sure about what will come next yet. I may enter the Dwelling of Duels again this month if I find a good idea for a 3rd level game music as source material. But I'm also working on non VG music related stuff, and moving to a new home at the same time. Stay tuned !