CarboHydroM
Guitar-driven arrangements of video game music
Greetings !
Like a lot of my fellow gamers, I've been marked forever by the soundtracks of the games I played. I'm a musician at heart and I can play the guitar, so I rearrange video game music to make it sound as if a rock band was performing it. It's my own way of thanking all the talented composers that originally created it.
You can read more about CarboHydroM's story here.
Latest releases
Video game music rearrangements
CHM on the web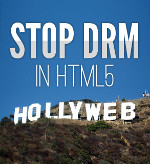 New version of the site and Tornado of Solos competition
Oct. 19, 2011
This is the result of my short summer holidays. I changed my mind yet again and after a few years with the old 'keep-it-small' design (and I truly used to be very happy with it), I went back to the idea of having some thoughts written about each songs, and wanted to fill all the white space that was left unused for display. At the very least I sort of wanted to try out new things for a change.
Everything should be mostly working, I tested each area of the site for a while, but of course if you encounter any issue I could have forgotten to fix, you can email me about it, and I'll see what I can do.
And now for something completely different, I'll be entering the Tornado of Solos competition this year. It's a special event that takes place in the Dwelling of Duels community, and where contestants focus on... live instrument skills. Simply put, if you enter, you need to shred ! If you're used to my works, you already know that I'm not much of a guitar shredder, but I'll do my best to do something good. The source material all contestants must cover is the "Dwelling of Doom" song from Castlevania 2 (NES), and I already know that a few VERY STRONG people will be battling. The deadline is November 15th. It will be fun !