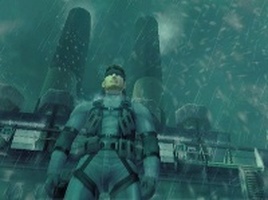 One year and a half for a great collab, Sounds Of Liberty
Aug. 1, 2011
Today I proudly release the result of a great collaboration with my fellow French remixer Scaredsim, that took us almost one year and a half to complete. It's an arrangement of the main themes featured by Metal Gear Solid I & II on PS1 and PS2, as well as the infiltration theme from Metal Gear on NES.
During the preparation of the arrangement, Scaredsim helped me a lot by bringing ideas and advice. When the structure of the song was set, we started recordings our parts and each time submitted it to the other for approval. My partner recorded all synths and also the acoustic lead guitar during the break near the end of the song. On my end, I recorded all guitars and the bass, and programmed the drums, before taking care of the final mixing.
Scaredsim is the one who found a title that fits perfectly this song : it's called"Sounds Of Liberty" (NL version).