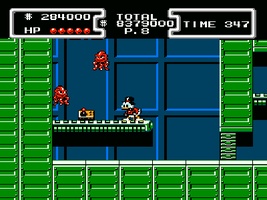 Tabs again, and an original song
Oct. 21, 2012
I could finally take some time this week-end with a guitar on my knees to go back and see how I played the leads in "Sweet Memories Of Earth", and as it was on par with "White Feather In The Storm" as the most wanted track when it comes to tabbing, I hope these brand new tabs will help the guitarists who fancy this song !
Next time I get the chance, I'll take care of my Super Mario Galaxy 2 arrangement.
And now for something completely different. If you perhaps missed the update on Youtube, I posted a new video showing one of the many original songs I've written this year, and which is to be used in the soundtrack of a short animation clip that will be posted on Youtube as well.
It's actually not yet downloadable, sorry for that, but as soon as I can make some cool artwork for it, it will be available on Bandcamp ! In the meantime, enjoy this new one, and stay tuned !