CarboHydroM
Guitar-driven arrangements of video game music
Greetings !
Like a lot of my fellow gamers, I've been marked forever by the soundtracks of the games I played. I'm a musician at heart and I can play the guitar, so I rearrange video game music to make it sound as if a rock band was performing it. It's my own way of thanking all the talented composers that originally created it.
You can read more about CarboHydroM's story here.
Latest releases
Video game music rearrangements
CHM on the web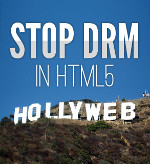 Super Mario Galaxy, Wind Garden covered
March 2, 2009
It's been a while. Let's get back to business with this brand new song covering my favorite theme from Super Mario Galaxy on Wii : Wind Garden.
In that level, you can fly from one planet to another using ascending air streams. The music is so good there that it's not a big deal if you fall, and start over from the beginning.
The song is called "White Feather In The Storm" (NL version). Feel free to download it and listen to it as much as you want.
Thanks to RockmanX and Elrong Mcbong for their kind donations these last months.