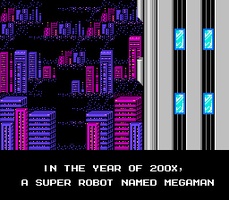 Tribute to a fellow video game music arranger
Sept. 1, 2011
I did not intend to enter again the Dwelling of Duels competition for a couple months, but in August, the theme was all about paying tribute to the work of another remixer, and I absolutely wanted to be part of this. So I hesitated a lot before picking a song to remake, and I finally landed on George "norg" Nowik's "Inhabitants of the Dwelling".
This is the story : norg started working on his song during the Magfest festival back in January, right before the competition officially started there. And during that insanely short timespan he wrote a 17 minutes arrangement introducing the Dwelling of Duels and a couple of its contestants, by impersonating their style with a scary precision, and a great dose of humor. I knew the guy was extremely talented, but I think at that time I realized what he was able to do was not of this world.
I was among the people he tenderly mocked in his mega-medley, and I wanted to thank him for that. So this new song I'm releasing today is my interpretation of the first part of norg's medley, covering the introduction and title screen themes from Mega Man 2. It's called "Heart Cannon" (NL version). Thank you George !