Back to home page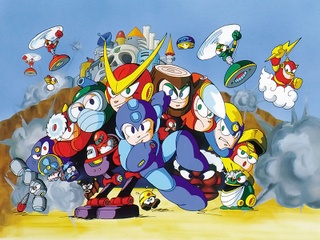 Heart Cannon
| | |
| --- | --- |
| Release date | Sept. 1, 2011 |
| Duration | 2:24 |
| Source material | Mega Man II (NES) - Introduction and title screen themes, original arrangement by George "Norg" Nowik |
Rock arrangement of the introduction and title screen themes taken from the soundtrack of Mega Man 2 (NES), which was originally composed by Yuukichan's Papa, Ogeretsu Kun and Manami Ietel.
This arrangement is based on the first part of an epic medley by George "norg" Nowik, and called "Inhabitants of the Dwelling", tenderly mocking a couple of DoD's regulars - and among them none other than myself. You can get it here. The part where he impersonates me is the Bubble Man theme.
Important : unless expressed otherwise, this work is based on music originally written by other people, and therefore I claim absolutely NO copyright on it. The original composers are listed in this file's audio tags. This work is only a tribute made by a fan, for other fans. Share it for free.
Download / OGG / MP3