CarboHydroM
Guitar-driven arrangements of video game music
Greetings !
Like a lot of my fellow gamers, I've been marked forever by the soundtracks of the games I played. I'm a musician at heart and I can play the guitar, so I rearrange video game music to make it sound as if a rock band was performing it. It's my own way of thanking all the talented composers that originally created it.
You can read more about CarboHydroM's story here.
Latest releases
Video game music rearrangements
CHM on the web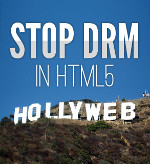 Mega Man II & III
July 8, 2007
Still trying to keep up a steady pace of one song per month, this is a brand new track that I'm releasing here today. A lot of people happen to say that the megaman series have some of the best tunes ever composed for games. Wily's fortress in Megaman 2 and the intro theme from Megaman 3, both on NES, are some that I especially dig. I did a cover called "Ego Curse" before, but I seriously wanted to make a better tribute to those series. Here it is, a longer track packing the two themes I mentioned above together : "Killer Pawn". A NL version is also available. Have a nice listen !