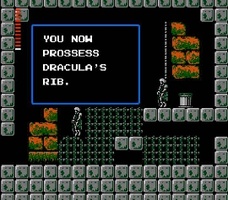 Tornado of Solos results
Dec. 15, 2011
The long awaited results of the shredding competition called "Tornado of Solos", and hosted by the Dwelling of Duels were released yesterday.
And although a lot of people were interested by the contest and about to enter - I was expecting the turnout to be huge - only 3 entries were submitted, and that was a bit of a disappointment, even though this way I was sure I could reach the top 3 (with no glory at all). Then again, it's just bad luck, those who were missed had their reasons. Anyway, I finally got 2nd place, along with my buddy Wild_Cat, who collaborated with me and performed the bass.
More about the song itself. You can grab it from the contest page here, it's called "Impossible Staircase". I'm not releasing it here yet because as I did with Far Beyond Heavens earlier this year, I need to polish it and train a lot more to perform it with more confidence ! This is to date the most difficult song I've attempted to cover, and I feel that my skills are getting better.
Maxime "Wild_Cat" Noël is the bassist for the French video game music cover band "GrosPixels", and we also play in the same band right now, so it was possible for us to train together on the song, live. We definitely had fun trying to figure out how to play the most difficult parts, and headbanging like crazy. Kudos to him for pushing his limits further, you can especially pay attention to his bass solo in the middle of the song.