Back to home page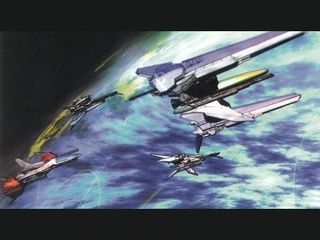 Far Beyond Heavens
| | |
| --- | --- |
| Release date | July 28, 2011 |
| Duration | 4:35 |
| Source material | Thunder Force V (Sega Saturn) & Broken Thunder - "The Justice Ray" parts 2 & 3 |
This is the final version of a metal arrangement with a neo-classical influence that I made out of the "Justice Ray" themes, part 2 and 3, taken from the soundtrack of Thunder Force V and the Broken Thunder album, both originally written by Tsukumo Hyakutaro, for Technosoft.
This version features improved guitar tone, and better performance overall. I arranged some parts differently as well, I thought they would fit better the original's feeling.
I submitted the previous version of this song to the monthly competition of the Dwelling of Duels in April 2011, and got 2nd place. So if you want to compare both versions you can still grab it from there.
Important : unless expressed otherwise, this work is based on music originally written by other people, and therefore I claim absolutely NO copyright on it. The original composers are listed in this file's audio tags. This work is only a tribute made by a fan, for other fans. Share it for free.
Download / OGG / MP3