Greetings !
Like a lot of my fellow gamers, I've been marked forever by the soundtracks of the games I played. I'm a musician at heart and I can play the guitar, so I rearrange video game music to make it sound as if a rock band was performing it. It's my own way of thanking all the talented composers that originally created it.
You can read more about CarboHydroM's story here.
Latest releases
Video game music rearrangements
CHM on the web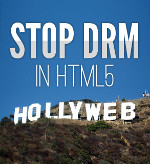 Happy 10 years Metroid Metal ! The project has gone such a long way since the very first track was released back in 2003, and Stemage's metal reinterpretations of the series' soundtrack have always been among my very favorites. If you're not familiar with his work and are into this genre, you don't want to miss that.
Anyway, when my friend Wild_Cat mentioned the idea of joining a common effort to pay a great tribute to Metroid Metal for the 10-years anniversary that was coming up, I obviously said yes, even though I was already way too much booked over other projects !
The result is a collab' cover of "Ending", the MM arrangement of the ending theme from the very first game from the series, Metroid on NES. We called it "Supernova". And you can listen to the tribute album here.
It's finally up, David Carron's video whom I wrote a part of the soundtrack last year has been released. Here it is :
The music I've written starts during the snail scene, right after the beginning of the race.
Happy new year everyone !
For me, 2012 was dedicated to original music. I spent most of my time working on soundtracks, and only one of them is out so far. I look forward to letting you hear more, as soon as I can.
Still, during the end of last year, Wild_Cat, Hattori Hanzo and myself worked together on an arrangement of the "Shooting" theme from Sparkster (SNES). Wild_Cat came up with a draft of the song, that we improved together, before recording each of our parts separately. I mixed the whole thing in the end and we submitted it to MAGFest 2013 Dwelling of Duels, where it placed 4th.
Wild_Cat is the former bassist of my local band Shadow Broker, and Hattori Hanzo is none other than the other guitarist of the band, who makes here his very debut in the video game music arrangement scene !
Enjoy "Trinity Rush" !