Back to home page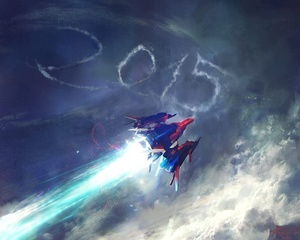 Funk Blade
| | |
| --- | --- |
| Release date | Dec. 12, 2015 |
| Duration | 3:10 |
| Source material | Ghost Blade (Sega Dreamcast) - Stage 1 theme |
This is a funk arrangement that I produced, based on the first stage theme from the soundtrack of Ghost Blade, a vertical-scrolling shmup on SEGA Dreamcast, developed by Hucast and released in 2015.
I originally worked on this song in 2013, while the game was still in development. I designed it using a gameplay video for reference. I had already arranged this theme in techno-rock, but wanted to try out funk too, as the style of the original was a good fit too and here we are.
Important : unless expressed otherwise, this work is based on music originally written by other people, and therefore I claim absolutely NO copyright on it. The original composers are listed in this file's audio tags. This work is only a tribute made by a fan, for other fans. Share it for free.
Download / MP3