CarboHydroM
Guitar-driven arrangements of video game music
Greetings !
Like a lot of my fellow gamers, I've been marked forever by the soundtracks of the games I played. I'm a musician and I can play the guitar, so sometimes I rearrange video game music to make it sound as if a rock band was performing it. It's my own way of paying my respects to those talented composers that originally created it.
You can read more about CarboHydroM's story here.
Latest releases
Video game music rearrangements
CHM on the web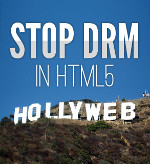 Penguin Cap
| | |
| --- | --- |
| Release date | Aug. 1, 2005 |
| Duration | 2:52 |
| Source material | Super Mario 64 (N64) - Slider and main theme |
This a rock arrangement of mine covering several themes taken from Super Mario 64 (N64), namely the slider and main themes, as well as the star catch fanfare. These were originally written by Koji Kondo.
A part of this song has been used for the opening theme of the famous Extra Credits show, by James Portnoy and Daniel Floyd.
Important : this work is based on music originally written by other people, and therefore I claim absolutely NO copyright on it. The original composers are listed in this file's audio tags. This work is only a tribute made by a fan, for other fans. Share it for free.
Download / OGG / MP3