Back to home page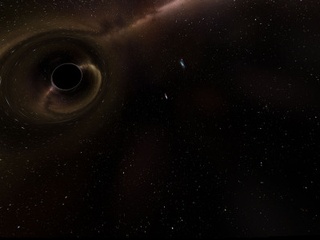 Return To The Void
| | |
| --- | --- |
| Release date | Jan. 8, 2012 |
| Duration | 3:56 |
| Source material | Thunder Force III (Sega Genesis) - 7th stage (Orn base) and final boss themes |
This is my arrangement of "Hunger Made Them Desperate" and "Be Menaced By Orn", two themes featured in the soundtrack of Thunder Force III (Sega Genesis), respectively in the Orn base 7th stage of the game, and in front of the final boss. They were originally written by Toshiharu Yamanishi, Ohtani Tomomi and Arai Naosuke.
I submitted this song to the Dwelling of Duels that took place at Magfest X in January 2012, and it ranked 8th place, in the middle of a lot of very strong entries. Check them out !
It took me around one month to program and refine the drums because I did not have much inspiration and was kind of disappointed by the turnout of the arrangement. So I rushed guitar/bass recordings and the final mixing over only 3 evenings before the deadline.
Important : unless expressed otherwise, this work is based on music originally written by other people, and therefore I claim absolutely NO copyright on it. The original composers are listed in this file's audio tags. This work is only a tribute made by a fan, for other fans. Share it for free.
Download / OGG / MP3