Back to home page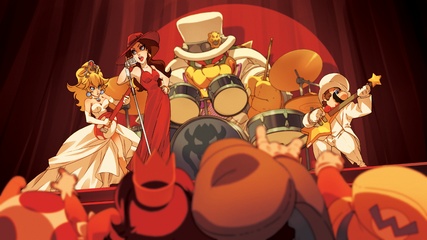 Rockin' Donk City
| | |
| --- | --- |
| Release date | Jan. 1, 2018 |
| Duration | 2:09 |
| Source material | Super Mario Odyssey - Main theme |
This is my arrangement of the main theme from Super Mario Odyssey, originally written by Naoto Kubo, Shiho Fujii?, and Koji Kondo. I'm very excited by this new Mario soundtrack. Back when I heard the version that was featured in the first trailer, I immediately felt the urge to arrange it, pretty much like when I first heard "Gusty Garden" from Super Mario Galaxy a few years ago. Enjoy !
The featured artwork here was specially created by
Heavy Metal Hanzo
for the occasion.
Important : unless expressed otherwise, this work is based on music originally written by other people, and therefore I claim absolutely NO copyright on it. The original composers are listed in this file's audio tags. This work is only a tribute made by a fan, for other fans. Share it for free.
Download / OGG / MP3