Back to home page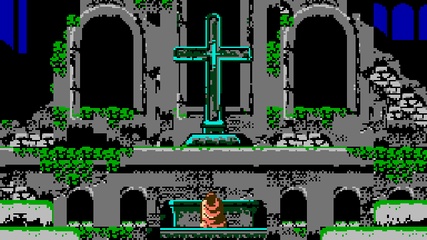 Sign Of Lacroix
| | |
| --- | --- |
| Release date | July 3, 2017 |
| Duration | 2:46 |
| Source material | Castlevania III : Dracula's Curse (NES) - Credits theme |
This is a metal arrangement of the credits theme from Castlevania III : Dracula's Curse (NES), otherwise known as "Flashback", and originally written by Jun Funahashi, Yoshinori Sasaki, and Yukie Morimoto.
Wild_Cat and I made this song as a special entry for the Dwelling of Duels of June 2017, held in memory of Kain Lacroix. You can listen to the other entries here.
Important : unless expressed otherwise, this work is based on music originally written by other people, and therefore I claim absolutely NO copyright on it. The original composers are listed in this file's audio tags. This work is only a tribute made by a fan, for other fans. Share it for free.
Download / OGG / MP3