Back to home page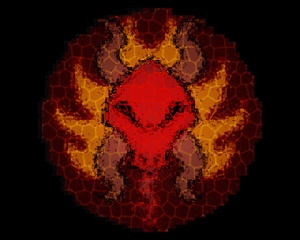 Somewhere Between Heaven And Hell
| | |
| --- | --- |
| Release date | April 11, 2014 |
| Duration | 1:47 |
| Source material | Other Side (PC/Mac) - Medley |
This is a metal arrangement based on the gameplay trailer music for "Other Side", a fun 2D multiplayer "dash 'n' catch" indie game, that was created by Ludonkey Games and others during the Global Game Jam 2014 in Marseilles, and which I also wrote the music to (chiptune).
Feel free to try out the pre-alpha version of the game in your browser here.
The original chiptune soundtrack to the game is available for listen here.
Original artwork by Sebastien "Khnoum" Canovas.
Important : unless expressed otherwise, this work is based on music originally written by other people, and therefore I claim absolutely NO copyright on it. The original composers are listed in this file's audio tags. This work is only a tribute made by a fan, for other fans. Share it for free.
Download / OGG / MP3