Back to home page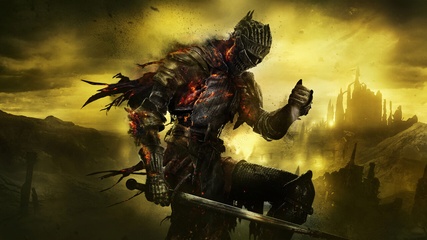 Song Of Cinder
| | |
| --- | --- |
| Release date | July 29, 2021 |
| Duration | 5:50 |
| Source material | Dark Souls 3 - "Soul of Cinder" boss battle theme |
This is my arrangement of the final boss battle theme from Dark Souls 3, composed by Yuka Kitamura for From Software. The Souls franchise is one of my favorites, and I highly enjoy the heavily choir-based boss music the games feature, but Soul of Cinder's theme really hits the spot. It has that "Justice Ray" feel that calls me and that I can't resist.
The fight features 2 phases, and the much slower-paced and softer 2nd phase's music (also arranged here) can be considered kind of a spoiler. The games have been out for a while now so it should not be too much of an issue, but if you have yet to play Dark Souls games and you absolutely don't want them to be spoiled for you, don't listen to this arrangement!
Important : unless expressed otherwise, this work is based on music originally written by other people, and therefore I claim absolutely NO copyright on it. The original composers are listed in this file's audio tags. This work is only a tribute made by a fan, for other fans. Share it for free.
Download / OGG / MP3