CarboHydroM
Guitar-driven arrangements of video game music
Greetings !
Like a lot of my fellow gamers, I've been marked forever by the soundtracks of the games I played. I'm a musician at heart and I can play the guitar, so I rearrange video game music to make it sound as if a rock band was performing it. It's my own way of thanking all the talented composers that originally created it.
You can read more about CarboHydroM's story here.
Latest releases
Video game music rearrangements
CHM on the web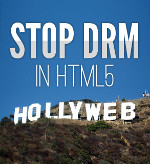 Sounds Of Liberty
| | |
| --- | --- |
| Release date | Aug. 1, 2011 |
| Duration | 4:28 |
| Source material | Metal Gear Solid I & II (PS2) - Main theme, and infiltration theme from Metal Gear (NES), a collaboration with Simon "Scaredsim" Sternis |
This is a rock collaboration arrangement by Scaredsim and myself together, covering the main themes taken from Metal Gear Solid 1 & 2 (PS1 & PS2), and of the first level theme from Metal Gear (NES), originally composed by TAPPY for Konami, with probable inspiration from Georgy Vasilyevich Sviridov's "Snow Storm". It also features coverage of the infiltration theme of the first level in Metal Gear (NES), originally written by Iku Mizutani, Shigehiro Takenouchi and Motoaki Furukawa.
This song is the very satisfying result of a long collaboration that lasted for around one year and a half, mostly because both of us were way too busy. It was submitted to the Dwelling of Duels contest in July 2011, where it ranked 3rd place.
Check out Scaredsim's music here.
Important : this work is based on music originally written by other people, and therefore I claim absolutely NO copyright on it. The original composers are listed in this file's audio tags. This work is only a tribute made by a fan, for other fans. Share it for free.
Download / OGG / MP3