CarboHydroM
Guitar-driven arrangements of video game music
Greetings !
Like a lot of my fellow gamers, I've been marked forever by the soundtracks of the games I played. I'm a musician at heart and I can play the guitar, so I rearrange video game music to make it sound as if a rock band was performing it. It's my own way of thanking all the talented composers that originally created it.
You can read more about CarboHydroM's story here.
Latest releases
Video game music rearrangements
CHM on the web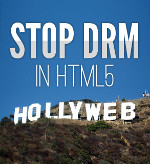 Starshine On The Rocks
| | |
| --- | --- |
| Release date | Oct. 2, 2010 |
| Duration | 3:35 |
| Source material | Super Aleste (SNES) - Asteroid belt stage theme |
This is a rock arrangement that I've produced, and that covers the 'Asteroid Beld' theme taken from the soundtrack of Super Aleste (also known as Space Megaforce), my favorite shooter game on SNES. It was originally written by Takeuchi, Nagao and Katsumi Tanaka.
I used the same stereo mic'ing technique to record guitars here, than in "Call Out The Dragon", that I released earlier in 2010. The tone I got in the end is not perfect but the mixing is definitely more balanced.
The great artwork here is not an official one released with the game, but one of the incredible game graphics reinterpretations by Orioto, whose Deviant Art gallery can be found here.
Important : this work is based on music originally written by other people, and therefore I claim absolutely NO copyright on it. The original composers are listed in this file's audio tags. This work is only a tribute made by a fan, for other fans. Share it for free.
Download / OGG / MP3