Back to home page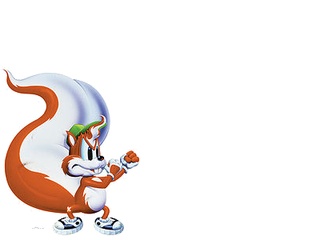 The Girl And The Wolf
| | |
| --- | --- |
| Release date | April 2, 2007 |
| Duration | 3:33 |
| Source material | Mr Nutz (SNES) - Woody land by night theme |
This is a rock arrangement that I've produced, that covers the 'Woody Land Journey 3 & 4' stage theme taken from the soundtrack of Mr Nutz on SNES. The song in the game was composed by Raphaël Gesqua.
"I just discovered your guitar version of the 'Night' theme, and I wanna tell you how nice it is, very well adapted, and sounding great. Really honoured, thanks again, and best regards from Paris..."
- Raphaël Gesqua, April 5th 2007
Important : unless expressed otherwise, this work is based on music originally written by other people, and therefore I claim absolutely NO copyright on it. The original composers are listed in this file's audio tags. This work is only a tribute made by a fan, for other fans. Share it for free.
Download / OGG / MP3