Back to home page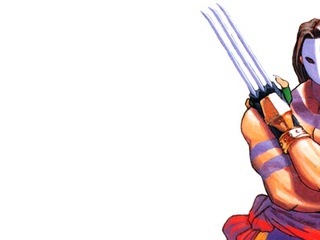 The Nine Tails Fox And The Avenger
| | |
| --- | --- |
| Release date | Jan. 2, 2005 |
| Duration | 3:32 |
| Source material | Street Fighter II (SNES) - Vega's theme |
This is a metal arrangement that I've produced, covering Vega's theme, taken from Street Fighter II on SNES. That theme was originally composed by Alfh Lyra and Yoko Shimomura. It's actually named after Naruto's characters, which is completely off-topic, even if it's still somehow fight-related.
I might re-arrange this one someday, as I really love the melody, and I'd like to offer a backing track for it as well.
Important : unless expressed otherwise, this work is based on music originally written by other people, and therefore I claim absolutely NO copyright on it. The original composers are listed in this file's audio tags. This work is only a tribute made by a fan, for other fans. Share it for free.
Download / OGG / MP3