Greetings !
Like a lot of my fellow gamers, I've been marked forever by the soundtracks of the games I played. I'm a musician at heart and I can play the guitar, so I rearrange video game music to make it sound as if a rock band was performing it. It's my own way of thanking all the talented composers that originally created it.
You can read more about CarboHydroM's story here.
Latest releases
Video game music rearrangements
CHM on the web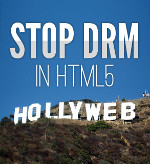 About
Hi ! My name is Christophe Blondel. I currently live in Marseilles, France. I'm basically a guitar-maniac who works as a sysadmin in real life. Making and playing music is my greatest hobby. Because of the time that requires my actual job, and because I wish that someday making music becomes more than a hobby, I usually end up sacrificing my social life and a significant part of my sleep in order to produce songs.
How did I end up doing that covering stuff ? Well. It all started when I was ten, and was so much in love with the music from games like Mega Man, Duck Tales or Zelda on NES, that I used to record them on tape and listen to that instead of radio or commercial songs, like most people would rather do. It seems now that I'm not the only one in that case.
Around that time, thanks to a TV show, I found a band called Madd Murdock, that made me want to replay every single game music I found, in a guitar-driven way. I sort of wanted to continue what they had started.
In the beginning all I had was a small electric piano, and I was already not too bad at replaying songs by ear - I remember having played the ending of Mega Man 2 on piano in front of my class during my NES years (WTF ?). Then at around thirteen, as I started listening to a lot of hard rock bands (especially AC/DC), I decided to learn how to play the guitar. Because the electric guitar is THEE most-awesome-instrument-ever-made-by-man. And rockers are popular with the Ladies (ok well, some are).
Soon I got my first computer and a friend of mine gave me a tracker that I used to write songs, that became more and more complex. Time had come for me to start arranging songs like Madd Murdock used to.
I produced my first rock cover of game music with live guitars in 2001, thanks to my friend Mike. With his help I made a galloping version of The Legend of Zelda's opening theme on NES. Later, during my internship as a programmer in a game company located in Marseilles (LSP Games), I randomly wrote a metal MIDI version of the Hyrule Castle theme from The Legend of Zelda : A Link to the Past to show a friend how great that would sound. I submitted it just as randomly to VGMusic. Thanks to another guy who found out that song, I eventually heard about VGMix 2.0 and OverClocked ReMix, and the huge community that was doing the same stuff as me. I submitted my first song at VGMix in May 2004. It was The Imprisoning War, a remake of my earlier MIDI version of the Hyrule Castle theme, but with live guitars. The mixing was pretty awful, but it sort of impressed some people, who encouraged me to keep the arrangements coming. I was then introduced to the "Dwelling of Duels", a super competition where video game music arrangers who play a live instrument battle together. By listening to their works and always trying to do better than them, I learnt tons of things. I'm deeply grateful to all these people, they helped me to grow as a musician at a pace I would never have imagined.
Quite some time has passed, and a few years later, I'm still there, still hoping to make music for a living someday, and my joy of creating video game music arrangements cheers me on.
Gear
Computer
Crateria - Mac x86 Core2 2.4GHz 8GB RAM, Mac OS X 10.6 - Edirol FA-66
Instruments and other music hardware
Electric guitar : Ibanez RGD2127Z
Bass guitar : Storm 5-stringed PGB400-like (?)
Midi keyboard : Roland EM-25
Acoustic guitar : Esteve Mod. 1 2008
Amp modelers : Vox Tonelab EX (guitar)
Mics : Shure SM-57 x 2
Mic preamp : PreSonus Bluetube Dual Path
Software
Cubase Artist 7
Superior Drummer 2.0 / Metal Foundry
Drumkit From Hell 2
HALion Sonic